مرجع تخصصی نرم افزار های حوزه IT ​
امیدواریم که بتوانیم در موفقیت شما، نقش مهمی را ایفا کنیم
Directory Monitor Pro 2.10.6.3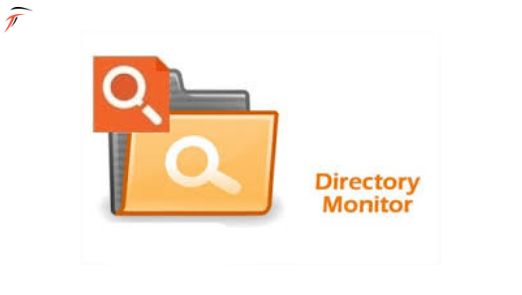 Directory Monitor pro نام نرم افزاری جدید ، به منظور مانیتورینگ و نظارت بر فولدرهای ویندوز نسبت به تغییرات آنان است. به کمک این نرم افزار ، شما می توانید به محض صورت پذیرفتن تغییرات بر روی فولدرها ، از زمان دقیق وقوع آنان با خبر شوید.
شما می توانید  در Directory Monitor pro تعریف کنید که در صورت وقوع یکی از تغییرات، به عنوان مثال اپلیکیشنی خاص به صورت خودکار اجرا شود.ز مهم ترین قابلیت های این نرم افزار می توان به امکان پشتیبانی از نظارت بر فولدرها در حالت لوکال/نتورک اشاره کرد. هم اکنون می توانید آخرین نسخه نرم افزار Directory Monitor را از سایت دریافت نمایید.
ویژگی های نرم افزار Directory Monitor:
نظارت بر تغییرات فولدرها در ویندوز
اطلاع یافتن از تغییرات دایرکتوری ها از قبیل انتقال فایل ها ،
حذف فایل ها ، تغییر نام و…
اجرای خودکار به عنوان سرویس ویندوز
امکان Include/Exclude کردن فایل ها برای نظارت
پشتیبانی از حالت شبکه
برای مشاهده  نرم افزار های بیشتر بر روی
لینک
کلیک کنید
Features:
Real-time notifications
Get notified within milliseconds of file modifications, deletions, renames, new files and file access on your file system or network shares.
Monitor local directories or network shares including hidden/private shares.
Options to detect all files in subdirectories and changes to file attributes.
Balloon notifications whenever an event is detected.
Include and exclude filter patterns per directory.
Available as a console application (PRO).
Able capture and process over 400 change events per second.
Accurately detect the user making changes (PRO)
Find out which users are making changes to directories or files in near real-time.
Report on the application process as well for local changes.
Users can be detected locally or network shares in your network.
Automatic configuration of the machine and directories to enable auditing.
Enforce the system audit policy to remain even if malicious users try to disable it.
Ultimate reliability with snapshots (PRO)
Enable snapshots to ensure changes can be detected while the network is down and even during power outages.
Fast snapshots of directory and file statistics.
Ensure you never miss any changes as well as user and process detection.
Windows background service monitoring (PRO)
Directory Monitor can be installed as a Windows service with multiple user configurations.
No need to be logged into the machine to continue monitoring changes.
Simple configuration and installation through the user interface.
Extremely low memory and CPU footprint when running in the background.
Keep your monitoring logs automatically
Use text logs to store your file system change events for later inspection.
Output contextual information based based on the event using macros.
Customize the output format (CSV for example) with only data you require.
Manage log file with built-in renaming to split the log into daily of monthly copies.
All monitoring configurations can log to the same file.
Execute scripts/applications when events occur
Optionally execute any script or application when one or more file system change events occur.
Pass in contextual parameters to your scripts based on the event information using macros.
Execute scripts or applications silently in the background (PRO).
Sequential execution option if scripts or applications cannot have more than one instance running.
Trigger based on number of events, delays or inactivity for batch processing.
Send emails about the file system changes
Easily send emails to multiple recipients for every event or after a certain number of changes in bulk.
Flexible configuration options to cater for all email servers.
Provide contextual information based on the event using macros.
Sending rules based on number of events, no events after a period of time, delays or inactivity for batch processing.
Throttling to prevent spamming when significant changes occur in a short period of time.
Save events to a relational database
Store file system events in an easy to query relational database of your choice.
Support for SQL Server, MySQL, PostgreSQL and Oracle.
Automatically create the required database schema.
Play a sound to get your attention
Be notified with audio when changes occur.
A sound will play once per file system event.
Sounds can play continuously in a loop until you take action and view the user interface.
Only WAV files are supported.